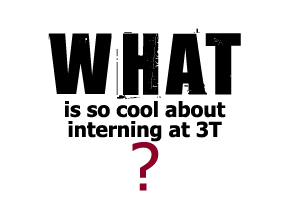 .
What can be better than doing something you're passionate about and earning college credit?
Oh, yeah… the whole time you're making a HUGE impact in your community.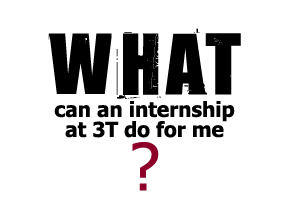 .
.
Everything! We epitomize the work-hard, play-hard mentality. Wear a mask to work (if you want). Recline on a couch. Blast some music. Play pranks on co-workers. We mix a fun and inviting office culture with meaningful work that truly molds at-risk youth we work with (and you!). It's a win-win.
WHAT 3T INTERNS HAVE SAID