---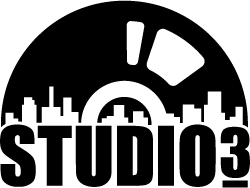 ---
What is the STUDIO3?
STUDIO3 is creative hub for artists to develop, collaborate and give back. It is the major arts initiative of Triple Threat Mentoring, a multisite nonprofit that has impacted 35,000 at-risk youth with its passion-based mentoring.
How does it work?
STUDIO3 inspires people to discover and unleash their creative potential. It not only provides classes and workshops in music, visual art and media production, but also gives artists the platform to empower the community in the process. The Studio exists to give form to creative ideas and turns dreams and vision into art and purpose.
Why did 3T start STUDIO3?
We invest in local creatives to help them see their vision to fruition, and also give them the platform to share their creative journey with at-risk youth.
Where is STUDIO3?
The launch site for STUDIO3 is in Santa Ana, California. Sign up below to get connected and receive updates.
Get involved:
Are you a musician? A producer? A designer? A photographer? A programming geek? We want to hook you up. We want to provide you with a space to create, people to create with and for and a community to impact. Fill out the form below and we'll hit you up!
Get Involved with STUDIO3
<!– BEGIN Podio web form –>
<!– END Podio web form –>