Resident Spotlight: Vernon Gee
The House Mission
To provide an experience for young men and women to immerse themselves in an under-resourced community by serving the city, living intentionally and growing personally & professionally.
Get to know: Vernon Gee 
Vernon is actually in his second year at The House, serving one year at our Aurora location and one year in Santa Ana. He is actually transitioning into a full-time role as our West Coast Programs Director, and we're stoked to see how he'll use everything he's learned in The House to impact youth in Santa Ana! Vernon attended Greenville college after growing up in the East St. Louis area. 
Nickname?
Educational background or future plans?
Attended Greenville College
Favorite food?
Favorite music/band/artist?
Favorite sports team?
Dream trip?
To go traveling with Jordan Wilson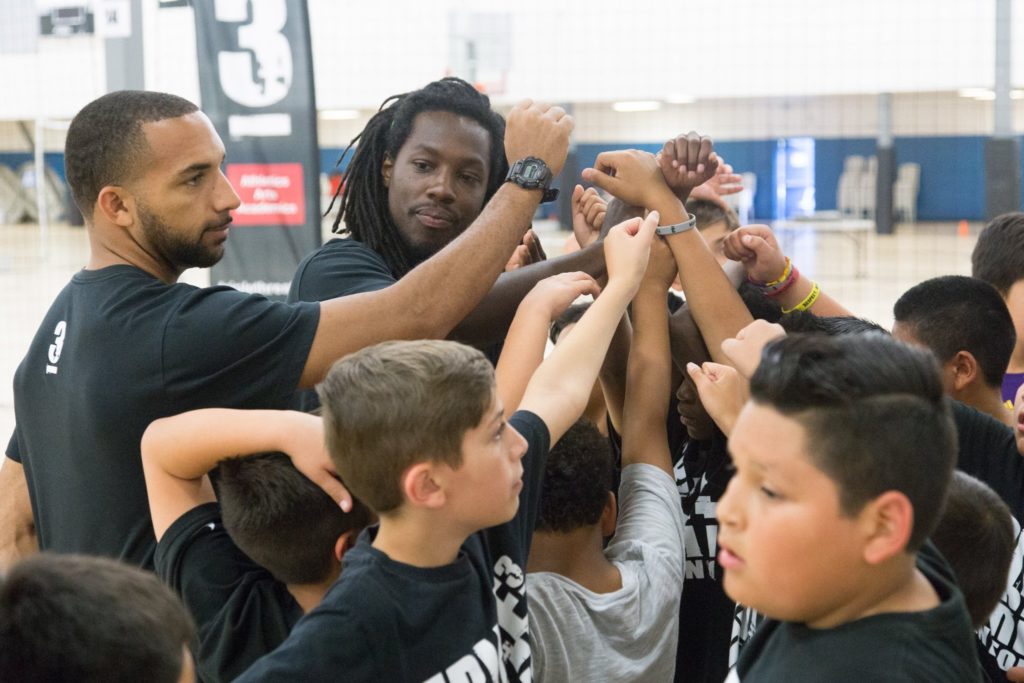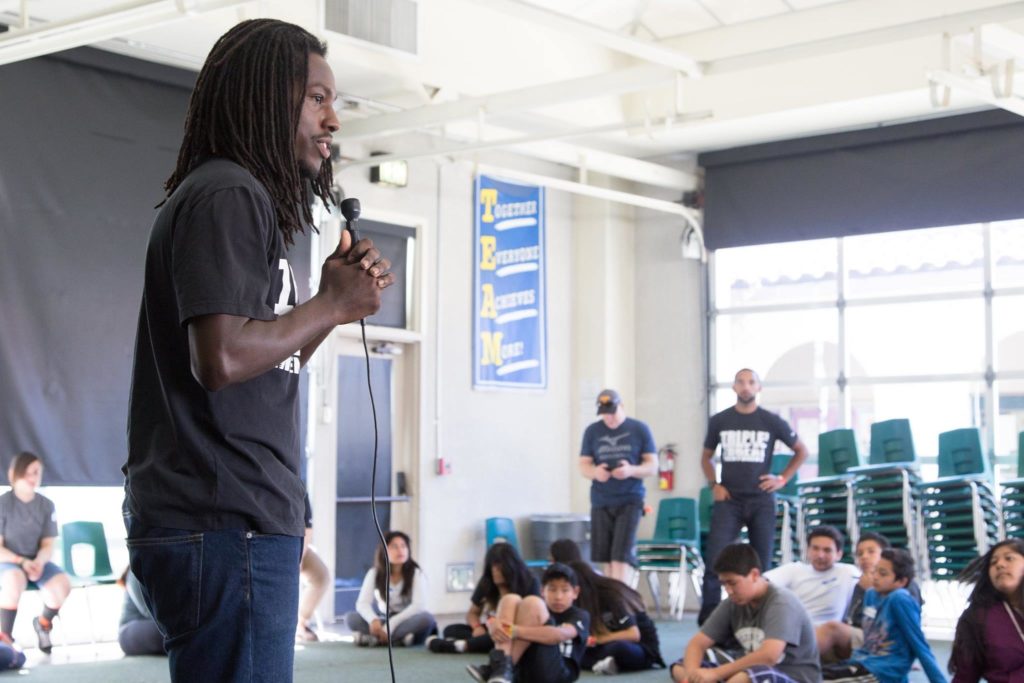 Favorite place to visit?
Favorite TV show?
Favorite movie?
Favorite book?
Preface to Theology by John H. Yoder
Social Media tool of choice?
Favorite hobby?
When you get free time, you..
I try to go for run or try to find a pickup basketball game at the local gym.
About your experience
How long have you been in The House?
Why did you join?
I joined TheHouse because I believed the experience would be a great opportunity to learn from people who were like-minded and proactive about community outreach.
Coming in, what were your expectations?

I really didn't have any expectations.
Looking back, how has your experience compared to your expectations?
Looking back, The House experience was more inspiring and life changing for me.
What's your favorite part about serving with Triple Threat?
My favorite part of serving is seeing the students lives beginning to change for the good.
How have you grown personally with your mentor?
Honestly, I thought both Jeff and I grew a lot personally through the year. In the beginning, our relationship seemed pretty service level. However, as time went on we each began to open up more about our background. By the end of the residency, I recognized my mentor as a person who really had my best interests in mind. I am super grateful to have had Jeff help and support me throughout my residency journey.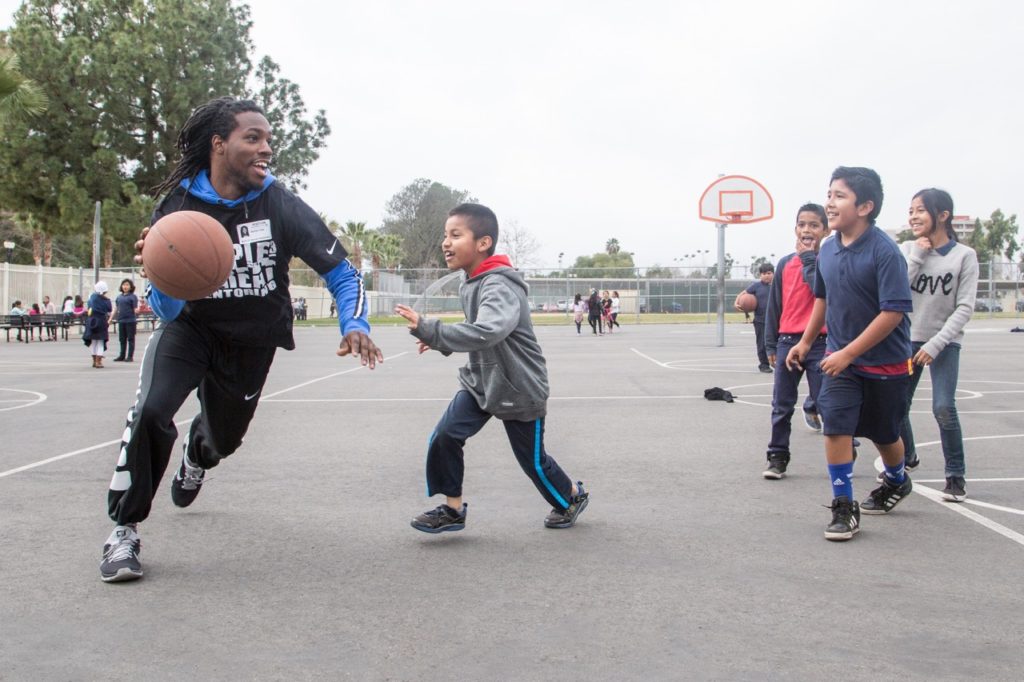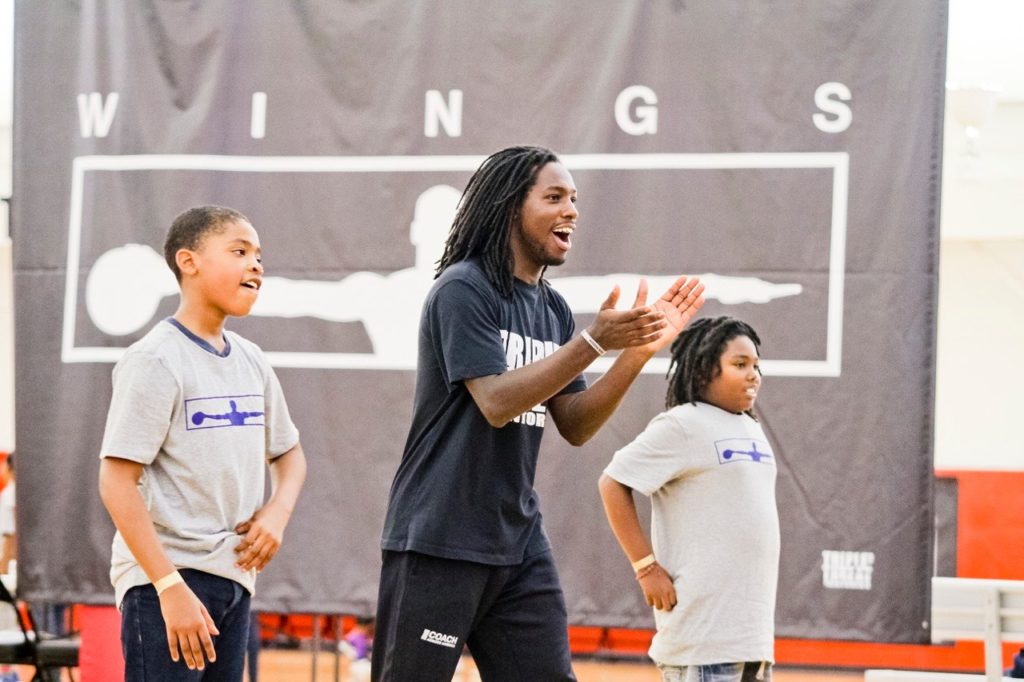 What's your experience been like living intentionally in the same community 3T serves?
Living intentionally in the same community that 3T serves was probably the most rewarding part of the residency. Having the opportunity to connect with the neighbors and hear their stories, really inspired me. Living smack in middle of the community in which I served allowed for us to have a clearer take on how to better serve community.
Favorite 3T memory?
My favorite 3T memory was going to New York City for the Nike Zoom league event. Not only did we have a great time working with over 2,000 students and 400 coaches; but having the honor to work along such awesome co-workers is what made the trip a lasting memory for me.
How have you grown personally since you started your residency?
Before I started the residency, I always believed that interpersonal communication was a strength of mine. However, living in TheHouse taught me how to truly engage in lasting relationships with people similar and different from myself.
How have you grown professionally since your residency started?
Professionally, I have grown in my ability to collaborate with my coworkers, managing my time better, and attaining short-term goals.
Why should other young people apply for the residency?
The residency is an incredible experience were a person can really live out their passions, make a positive impact on a community and receive great support in both personal and professional growth. I would encourage any young person who is serious about an awesome life-changing year to apply for TheHouse
Word(s) of advice for future residents?
Intentional living is not easy. That being said, if you completely commit to the experience, I promise you will come out a changed and better person from it.
How will you use your experience in The House in the future?
In the future, I will use the lessons learned from the Bros and mentor as reassurance that I will be forever learning and growing from all experiences in life.
To apply for The House residency program, fill out the internship form below and select either 'BroHouse' or 'Lady Loft'